Contact Us Express Garage Doors - Cheap Garage Door Company Near Me Houston, TX
Express Garage Doors is pleased to be the leader in providing complete garage door service. Whether you have an emergency involving a lockout or broken door, or you are shopping for a unique custom designed garage door, we aim to please.
We know many circumstances can result in a damaged garage door that leaves your family, business, or belongings at risk. That's why we have experienced technicians on hand 24 hours a day. Call us, and we will be on our way to help with all everything we need to get the job done.
We are happy to help homeowners and commercial clients with both straight-forward garage doors and more complicated projects. Our garage doors can be seen on numerous homes and business throughout the Houston, TX. We have been honored to serve our community for many years, and we look forward to assisting you.
Regular Business Hours: 6:00 AM - 10:00 PM
We provide 24 hour emergency garage door services in Houston, TX 77010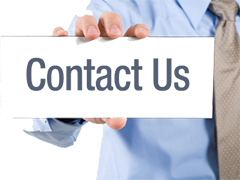 Express Garage Doors
Phone: 713-470-6691
Email: Houston@Express-Garage-Door-Service.com
Address: 1331 Lamar St, Suite: 561F, Houston, TX 77010
Contact us